About us
Notre étude est située à TONNERRE, à deux pas de la gare. Notre situation géographique, à 45 min de TROYES et d'AUXERRE, à 1h30 de PARIS et DIJON, au carrefour des vignobles du Chablisien, du Tonnerrois, et de la Champagne, nous permet d'être efficaces pour vous aider à réaliser tous vos projets immobiliers, urbains ou ruraux, spécialement viticoles.
Notre équipe de 2 notaires et 10 collaborateurs se tient également à votre écoute pour répondre à vos questions en droit de la famille ou vous accompagner dans la réalisation de la transmission de votre patrimoine ou de celui de votre famille par acte de donation et de succession.
Létude fait partie du groupement JURISVIN http://www.jurisvin.fr et est labellisée "Notaire Conseil du Monde Rural".
Anglais lu, écrit et parlé.
Networks and certifications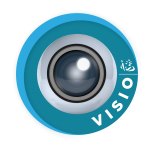 Office équipé de la visioconférence de la profession
Pas le temps de passer chez votre notaire ?
Vous disposez d'une tablette ou d'un ordinateur doté d'une caméra et d'un micro ? Vous avez alors l'équipement nécessaire pour réaliser un entretien en visioconférence avec votre notaire.
Simple, en toute confidentialité et en toute sécurité, vous pouvez de chez vous dialoguer avec lui.
Lors de vos prochaines prises de rendez-vous, pensez à informer notre secrétariat de votre souhait d'effectuer l'entretien en visioconférence.
https://visio-direct.adnov.fr
Members of viticultural law's community
JURISVIN The rights of the individual with regard to viticultural enterprises are both complex and distinct. Consequently, any decision relating to a viticultural property (setting up a company, revision of contract, inheritance tax, transfer, acquisition, specific contracts, donation, renting) requires detailed analysis and careful reflexion. Dealing on a basis with viticultural law and with a knowledge of the appellations and local legal and economic practices the members (notaires) of JURISVIN can offer well-informed advice allowing the appropriate decision to be taken in full awareness of the facts.
Sale, purchase, division, inheritance the value of a viticultural property is linked to these events which in turn are dependent on a number of constants (income, vineyard, appellation, buildings, cellar, agricultural equipment, etc.). Members of JURISVIN with their unique understanding of the regional market can offer a precise quotation (bearing in mind legal and financial aspects) on the value of a viticultural property. They can also find, using the JURISVIN community, a potential buyer or seller for the project concerned.

www.jurisvin.fr
contact@jurisvin.fr
www.jurisvin.fr

Institut Notarial de l'Espace Rural et de l'Environnement
L'Institut Notarial de l'Espace Rural et de l'Environnement (INERE) a pour mission d'assurer la recherche et le développement de tout ce qui concerne le droit rural, le droit de l'entreprise agricole ainsi que celui de l'environnement.